Recent history & Photo Gallery; Now and Bygone Years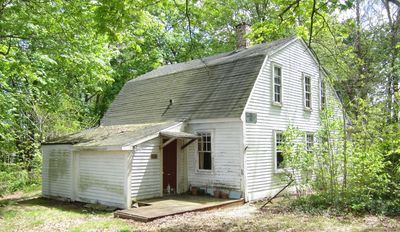 2018 Website launched in the hopes of building a collaborative plan to save the Carr-Levalley House.
2013 Aquired copies of Historic Deeds, Wills, Letters from direct decendants of the Peter Levalley.
2013 Surveyed and deemed a candidate for National Register of Historic Homes by RIHPHC.
2011 Purchased by Roger and Claudette Guillemette from the estate of the owner since 1948.
2009 The last resident of this charming old house died. This may be it's first longterm unoccupancy.
2008 Owner of sixty years forced to repair or remove barn and "L".